Quantum Group is a consulting and investment firm owned by and comprised of senior retired partners of PricewaterhouseCoopers LLP. We seek to work with entrepreneurial companies both public and private to develop growth strategies, build relationships with potential partners and customers and position shareholders for wealth maximization. We work closely with major shareholders, senior executives and legal counsel to drive business transformation, access capital markets and execute strategic transactions. Our experience is global and we have principals residing in Asia/Pacific and Europe, as well as North America. In addition, we utilize a diverse and highly effective network of professionals from throughout the world to access market intelligence and bring expertise to bear on client matters.
DETROIT  |  BIRMINGHAM UK  |  PARIS  |  MELBOURNE  |  BEIJING
Stephen R. D'Arcy
34 years with PricewaterhouseCoopers including 10 years as Detroit Group Managing Partner, seven years as Global Relationship Partner for Ford Motor Company and seven years as Global Automotive Leader.
Director of Penske Corporation, Vanguard Health Systems
(NYSE VHS), Hudson Webber Foundation and Michigan Economic Development Corporation.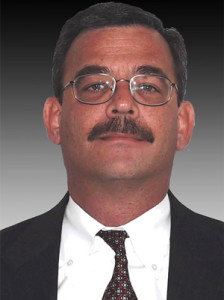 Michael R. Desmet
32 years with PricewaterhouseCoopers including eight years as Regional Technical and Risk Management Consulting Partner. Served as Audit Partner for such notable clients as Toyota Motor Manufacturing, Guardian Industries Corp. and Tecumseh Products Company.
Worked with IPO and SEC clients regarding financial reporting quality, auditing and PCAOB matters.
Mike serves on the Board of Directors of Tribase Systems, Inc. and Echo Processing, LLC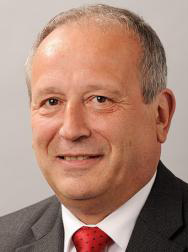 Richard Gane
During his 30 years with PricewaterhouseCoopers, Richard served as the leader of the UK Automotive Group. His clients have included organizations such as General Motors Company, Fiat S.p.A, BP plc, BAE Systems and Philips.
Richard is an engineer by background with a B.Sc. from Leeds University. He began his career in the motor industry, working in the UK, Europe and the U.S.A. before moving into consultancy. His experience covers a wide range of business and engineering disciplines from product design, through systems to company strategy.
Richard is a newly appointed director at Vendigital with a focus on business development.
Christian Martin
38 years with PricewaterhouseCoopers during which Christian held, at various times, the following roles:
• Managing Partner Lyon, France
• Senior Partner C&L Romania
• Senior Advisor to the Chairman of PwC France
• Global Lead Partner for Peugeot, Faurecia and Airbus
Christian is a duel French and Turkish citizen with extensive business experience and high-level contacts in both countries.
Graeme Billings
During 34 years with PricewaterhouseCoopers Australia, Graeme served as Global Leader of PwC's Industrial Products and Industrial Manufacturing groups. In Australia, his clients included Ford Motor Company, Toyota, Automotive Components Ltd., Exide Technologies, Heinz and Philip Morris Ltd.
Graeme now provides transaction advice and consulting services to South Asia and Australian companies in the automotive, construction, consumer goods, biotech and general manufacturing industries.
Graeme is a non-executive Director and Chairman of the Audit Committee of GUD Holdings Ltd., Korvest Ltd. and Clover Corporation Ltd. He is also a member of the Advisory Board of Imperium Capital Group.
Ken DeWoskin
Ken's experience includes being the Department Chair at the University of Michigan Center for Chinese Studies, 14 years as a Partner with PricewaterhouseCoopers China and four years as Senior Advisor to the Chairman of Deloitte China.
Senior Advisor, The Conference Board, where he oversees a range of leadership activities, spanning workforce, financial and strategic areas related to China.
Resident of both Beijing and Ann Arbor, MI, Ken is a regular columnist for the China Economic Review and contributor to the New York Times, Financial Times, The Economist and Asian Wall Street Journal.